Ignite the passion.
Unleash the potential.
Envision the possibilities.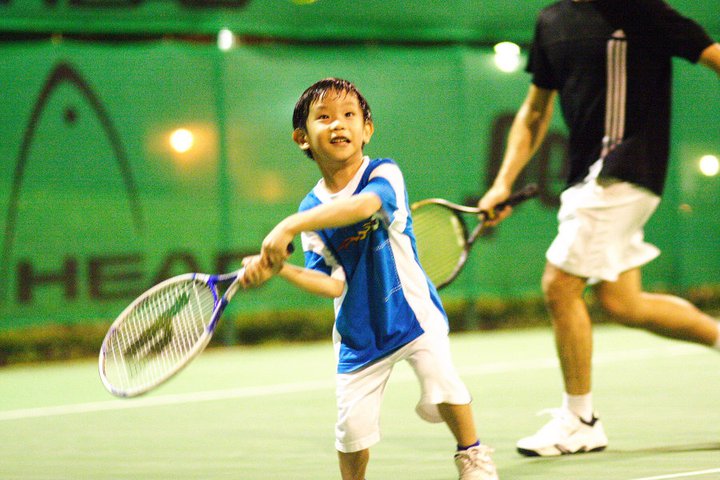 Tennis Programmes for All Levels
Tiny Tots
Ages 5 - 8
Give your little ones a headstart and develop their confidence and hand-eye coordination through specially tailored introductory sessions in a fun and safe environment.
Aspiring Youths
Ages 8 and above
Our experienced coaches will guide your children to master techniques and strategies to take their game to the next level.
Adults
Looking to pick up the basics or putting together a team for a tournament? Individual or group programmes are available for all experience levels!
Fitness
A great cardio-workout for groups of 6 or more adults. Choose between the regular fitness training or just have some fun with our Tenrobics sessions!
"Let your light shine"
Matt 5:16
At Ignite, we believe that success is more than just winning, it's about doing your best.
Here, we grow friendships and build character, because that's what we value at Ignite!
Ignite regularly organises community outreach programmes for the under-privileged. If you would like to be a volunteer or contribute in any way, speak with us! All are welcome.
JAIME WONG, CO-FOUNDER and HEAD COACH
"We call ourselves the Ignite family, because Ignite is a place where people will grow with us and develop long term relationships as our coaches strive to be of a positive influence to our students. The development of 'people' is just as important as the development of 'tennis players'."
Wong Wen bin, CO-FOUNDER and COACH
Wong Wen Bin is the father and coach of Jaime Wong (ex-national player and founder of Ignite Tennis Academy). Touted by the Straits Times in 1994 as a "tennis-mad" father, Wen Bin played an instrumental role in the training and development of his daughter, coaching and guiding her through her primary school years before she left for the United States at the age of 14.